【Notification】ddHiFi Chinese New Year Holiday Notice!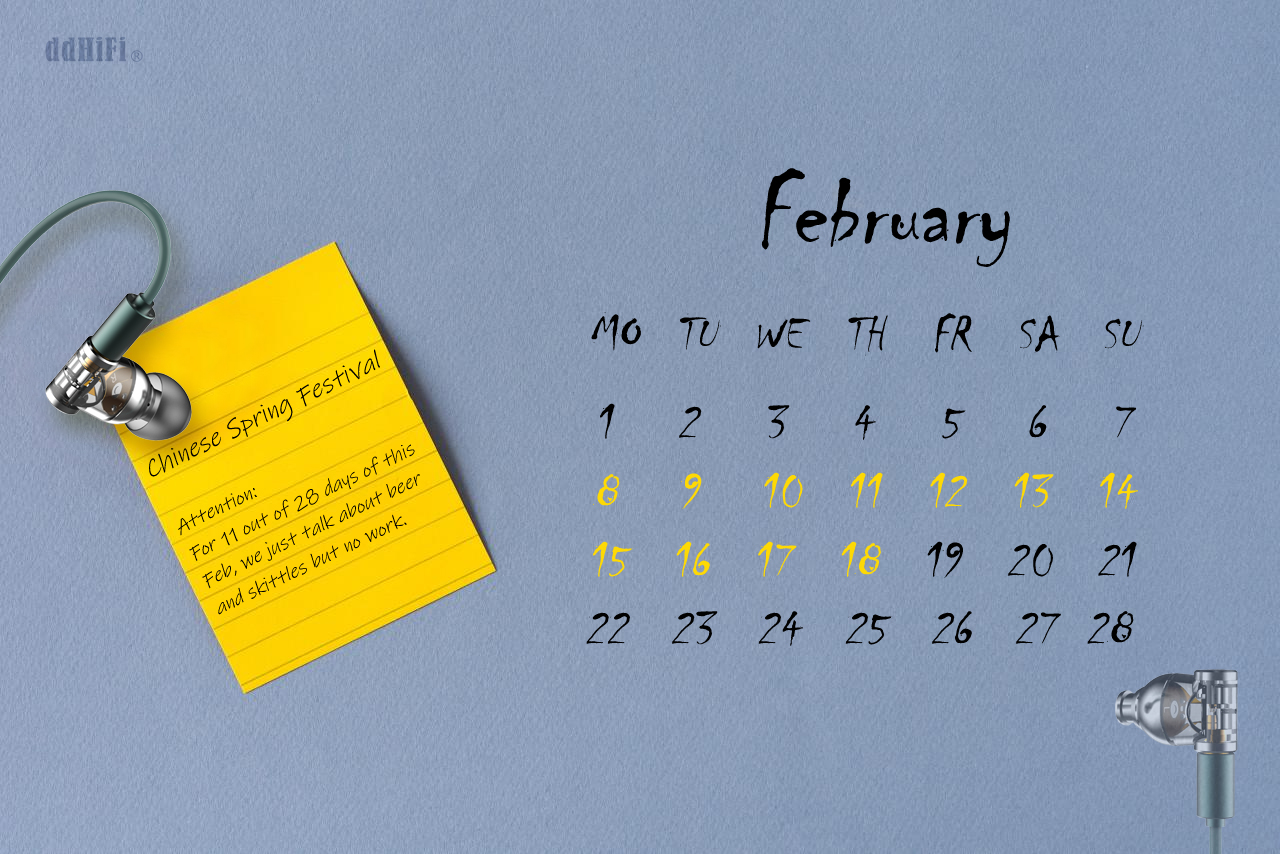 Dear respected friends,
To celebrate the coming Chinese Lunar New Year, we will have 11 days off from Feb 8th to Feb 18th and resume work on Feb 19th.
During the holiday, if you have any questions about our products, please drop us a line to market@ddhifi.com, we will reply you right after the holiday. Thank you for your understanding and cooperation!
Best Regards,
Guangzhou DD Electronics Technology Co., Ltd.