【Notification】Holiday Notice for National Day & Mid-Autumn Festival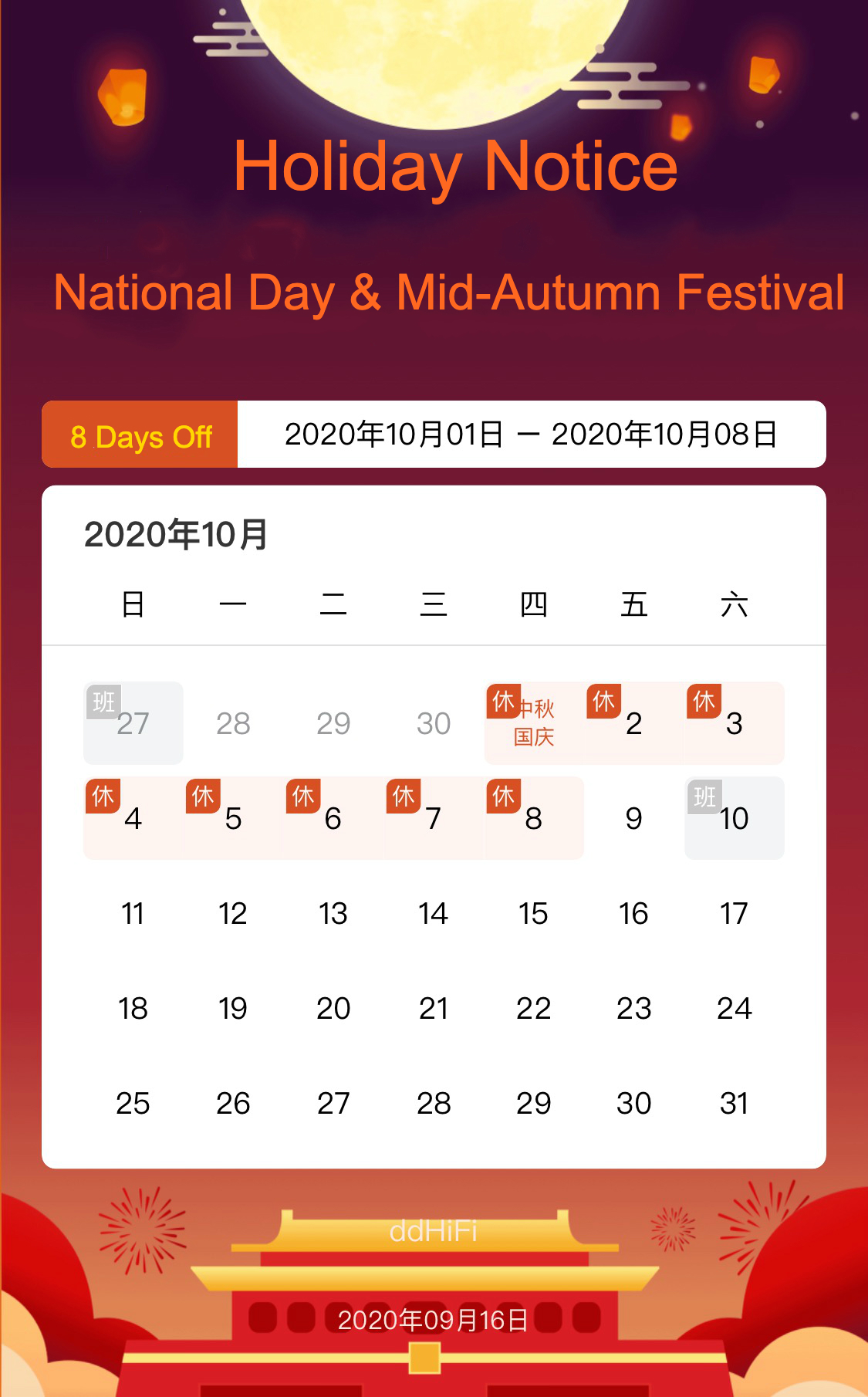 Dear friends,
This year, the Mid-Autumn Festival will fall on October 1st (Thursday), which it's the same day as China National Day.
To celebrate the holidays, all the staff at ddHiFi will have 8 days off from October 1st to 8th, and resume work on 9th. During the holidays, you can feel free to drop us a line to market@ddhifi.com for cooperation or pr@ddhifi.com for review. We will revert to you right after we get back to work.
Happy holidays! Stay safe and healthy!
Best Regards,
Guangzhou DD Electronics Technology Co., Ltd.