【New Release】DDHiFi Releases DD ddHiFi TC28i Lightning to TypeC OTG Adapter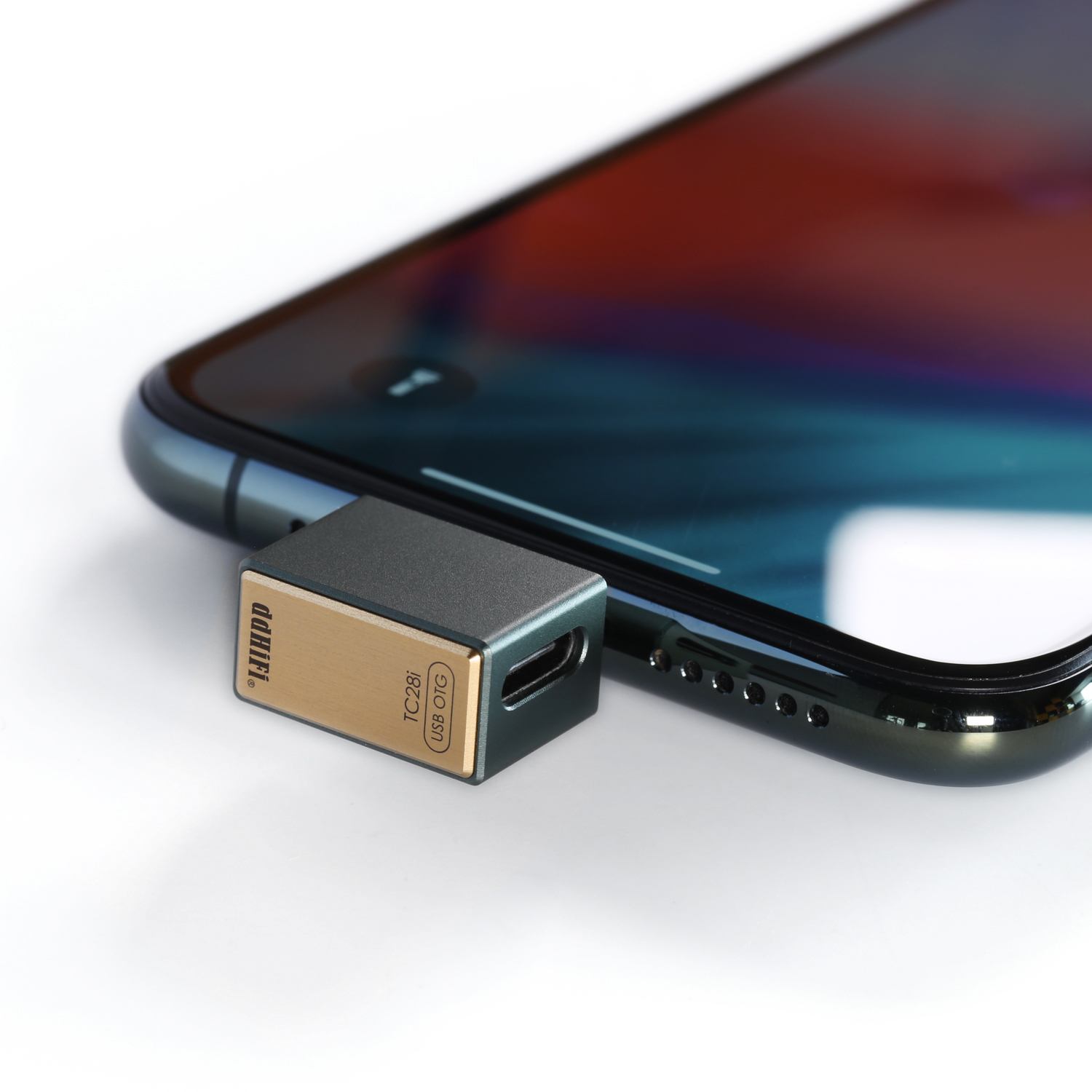 Autumn is the season of the harvest, when we reap what we planted in the spring. We DDHiFi also have a few items that have been preparing for a while and will be released soon in the following months. What's new today is the Lightning to TypeC OTG Adapter TC28i.
All-Aluminum Alloy Casing
The TC28i utilizes CNC-ed aluminum alloy unibody for the casing, which is sturdy enough to effectively shield signal interference and ensures the stability of signal transmission.
All-New Color Combination
The forest green housing matches golden cover, hoping to create a visual sense of fashion and modesty.
Compatibility
Applicable to adapt USB-C terminated audio devices to use on iOS devices, such as TypeC earphones, decoding cables, USB decoders, etc.
*Not applicable to: 1. Connect to charging devices; 2. Adapt to computer, USB flash disk, camera devices, etc.
If you are interested in getting one, please check with local sales agent for its availability. If there is no sales agent in your local market, just grab one from DD Aliexpress store at: >> Click here
Best Regards,
Guangzhou DD Electronics Technology Co., Ltd.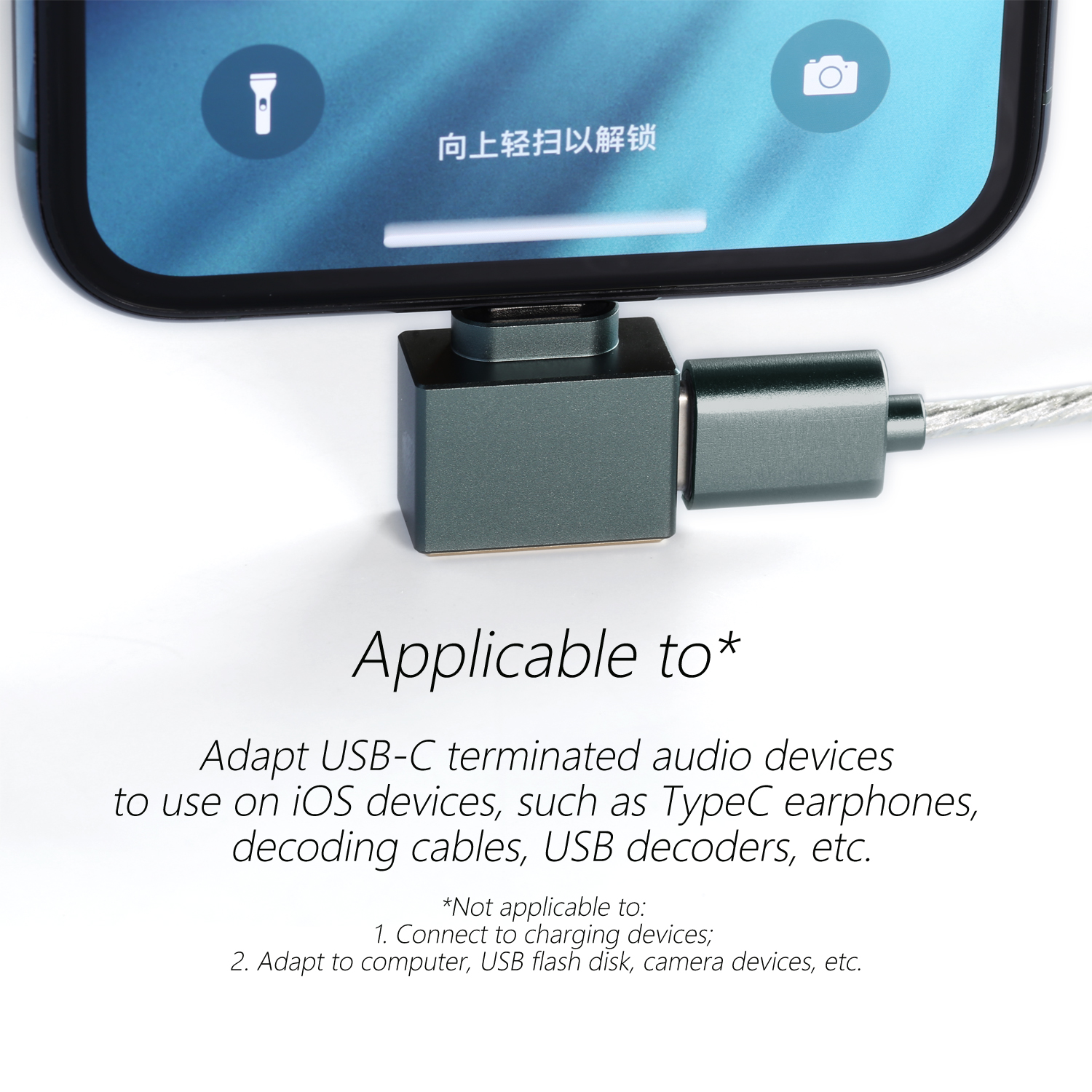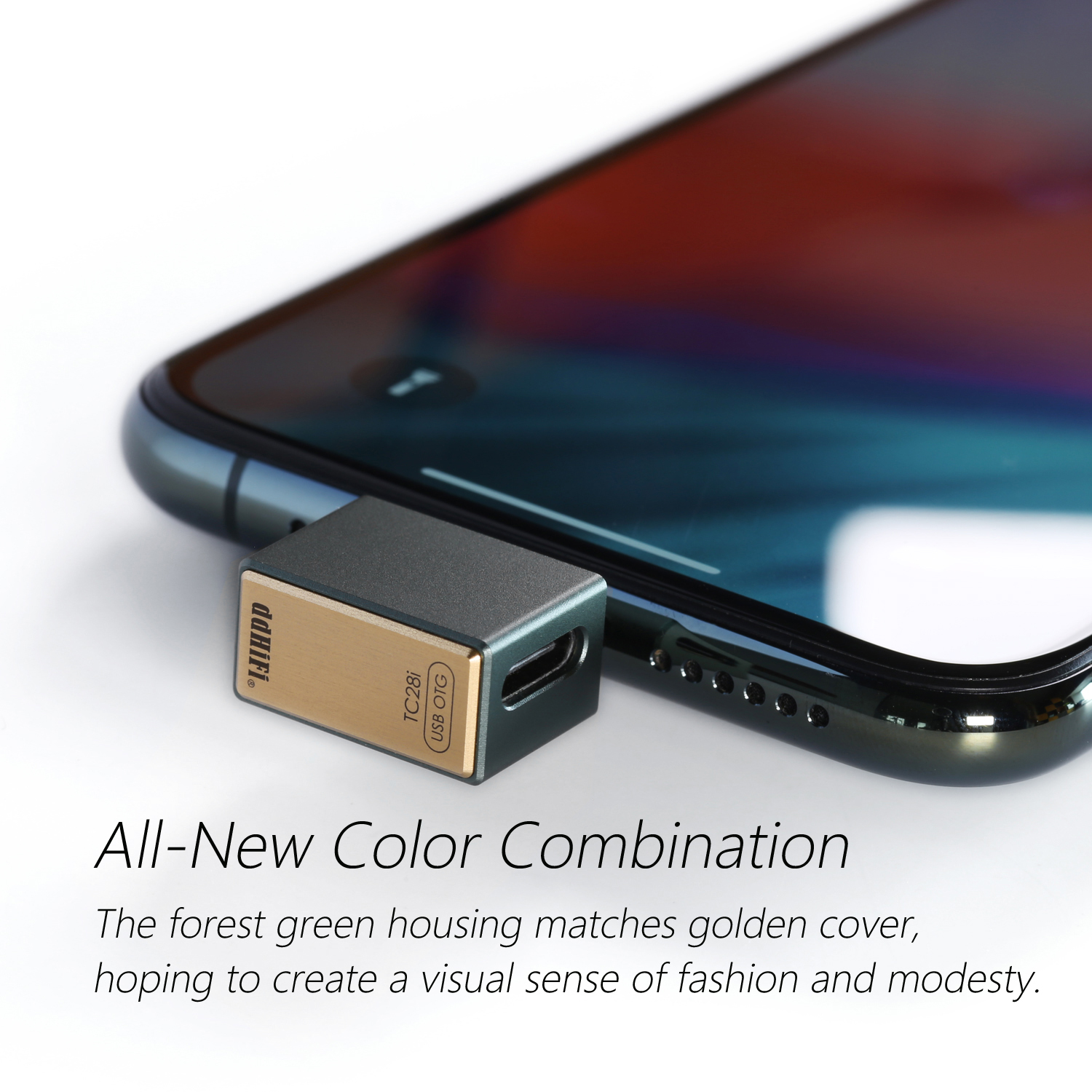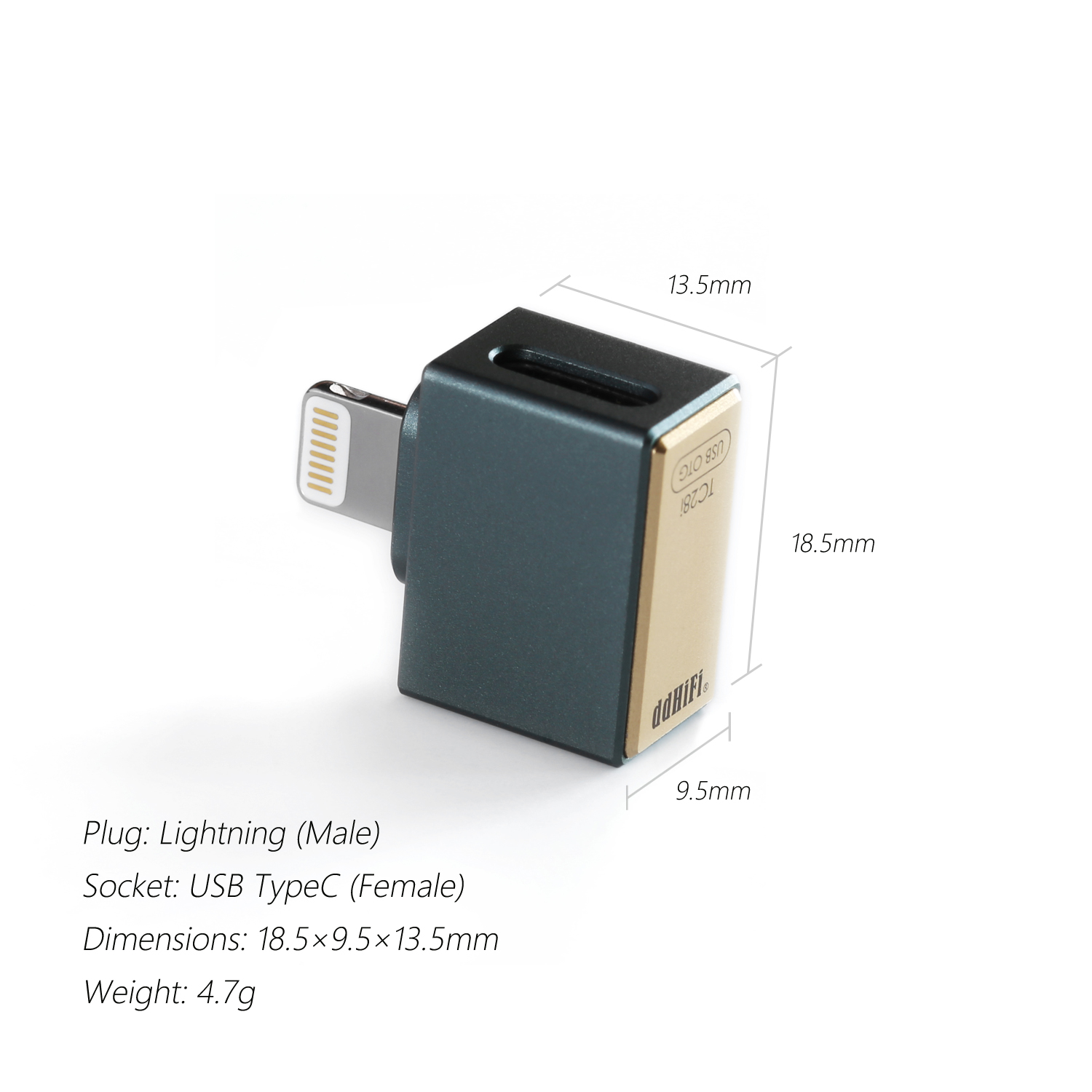 Notes on using:
1. When using your iPhone with the TC28i, if the phone is running other apps apart from the music playback app, it's possible to get intermittent noises when there are new notification sounds from other app or navigation software.
2. The TC28i doesn't support the stock TypeC adapter or TypeC earphone provided by Android phones.
3. When using with FiiO Bluetooth amplifier BTR3K, please upgrade the BTR3K to the latest firmware and disconnect the Bluetooth connection with the phone.