【New Release】BC125A Air Ocean 3.5mm OCC Earphone Upgrade Cable with Shielding Layer Available Now!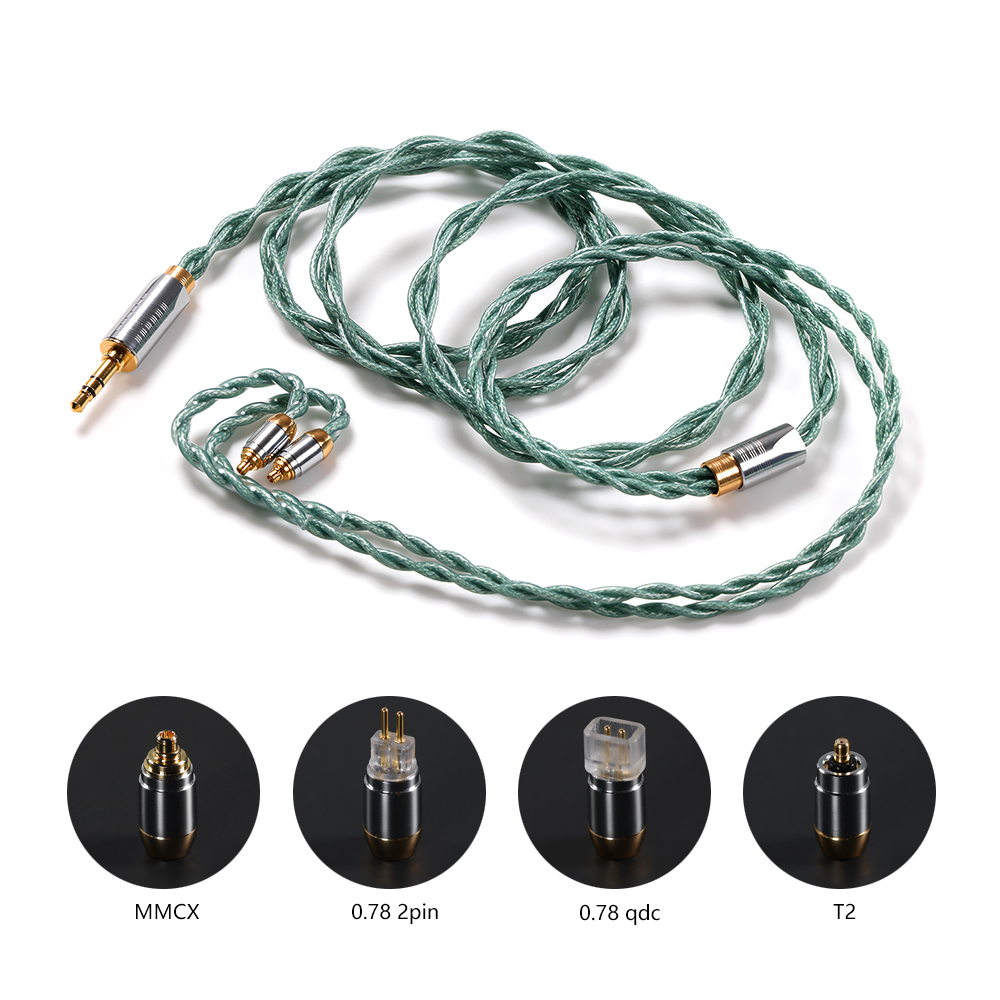 BC125A Air Ocean 3.5mm HiFi OCC Earphone Upgrade Cable

Why is it named "Ocean"?
"Ocean" is also a member of the Air series earphone cable. The expression of sound is just like its name--the ocean waves rush to the shore and play the eternal beat, inspiring your thoughts continually.
The significance of 3.5mm
The 3.5mm plug seems to be phased out in the balanced 4.4mm world. But the reality is that not all music types demand high boost and high resolution. Those classic music that remain in the mind may need the traditional 3.5mm to be correctly expressed.
Exploring the shielding layer

Air Nyx earphone cable uses a spiral uniform shielding, while the Air Ocean uses a cross-braided shielding. The two ways of shielding are very different in terms of background sound and performance at low-frequency. In particular, the cross-braided shielding will tighten up the background music, and highlight the vocals as a result.
Optional connectors with newly added T2
It's available in common connectors, MMCX, 2-Pin 0.78, and 2-Pin QDC. And this time we add a new connector T2, which is suitable for Westone MACH series earphones.
Specifications
Conductor:
25.6AWG (core)
22AWG (cross shielding)
Conductor material:
Litz high-purity OCC (core)
Litz silver plated OFC (cross shielding)
Cable structure:
Φ0.06mm×7×7 strands×4 strands (core)
Φ0.05mm×9×8 strands×4 strands (cross shielding)
Plug:
3.5mm Stereo
Connector:
MMCX, 2-Pin 0.78, 2-Pin QDC and T2 (Optional)

If you are interested in getting one, please check with local sales agent for its availability. If there is no sales agent in your local market, just grab one from DD Aliexpress store at: >> Click here