【New Release】C2023 Carrying Case for Audiophiles Available Now!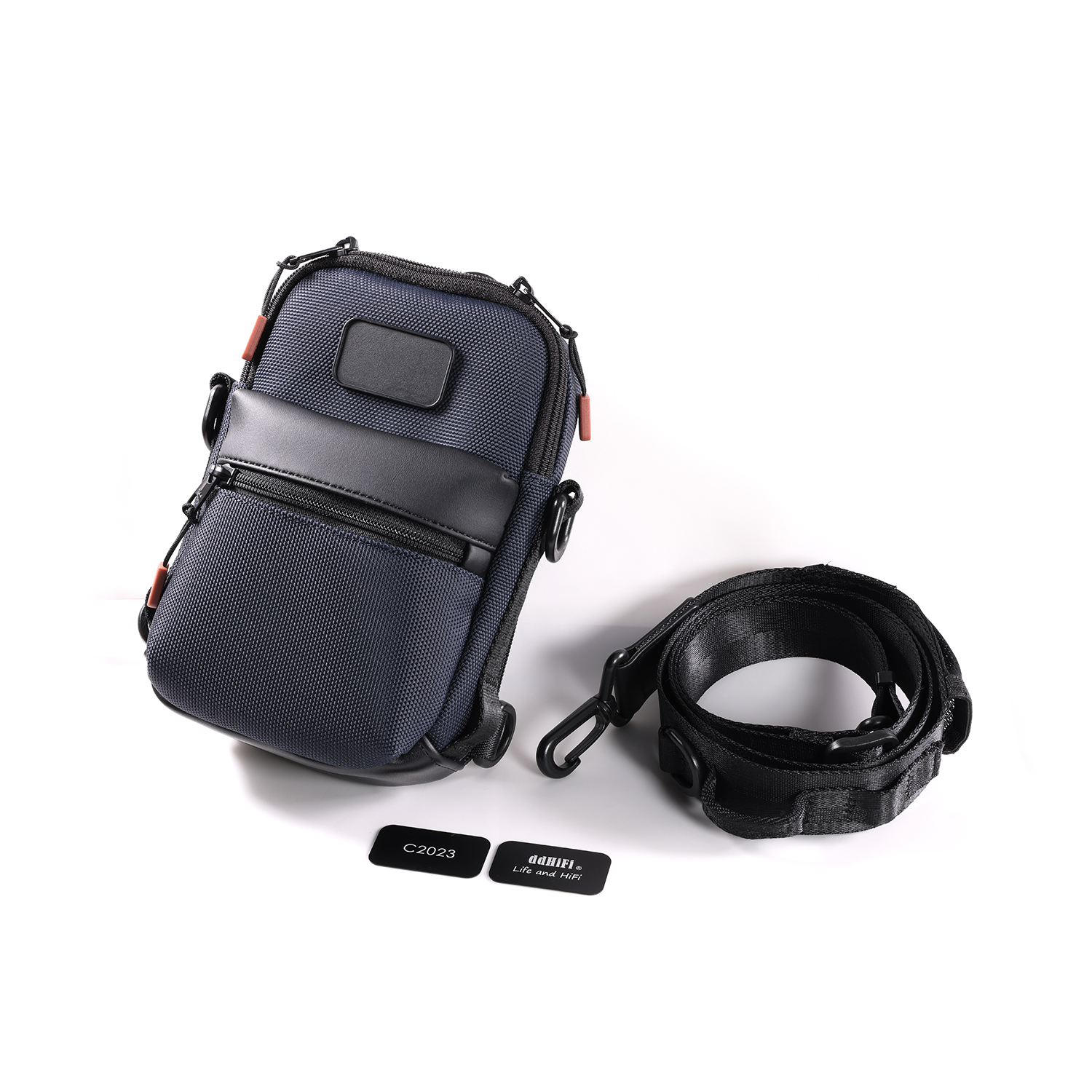 C2023 Carrying Case for Audiophiles
All-in-one Multifunctional Backpack
Optional labels
It provides two stock labels in the package, you can pick the one you like and stick it to the front of the carrying case. Or you can keep it as it is, or paste some other stickers that you like.
The shoulder strap provides a lot of variety
Hook
It's used to hang water bottle, flashlight, umbrella, etc. If you are using earphones, you can also put the earphone cable through the hook to reduce swinging.
Extension lot
There are two extension lots of different sizes for hanging climbing hooks, etc.
Elastic mesh bag
It can store Bluetooth amplifier, and the tested maximum supported volume is the FiiO BTR7.
Different hook selected
Different ways of carrying
Select the symmetrical hooks on both sides, it's used as a single-shoulder backpack.
Select the top hook only, it can be hung on the waist with a climbing hook.
Select the top hook and one side hook at the bottom (choose left side or right side according to your own preferences), then it's used as a crossbody sling backpack.
Three independent spaces
Each has its own characteristics
The space may seem small, but it can actually load a lot. Take AK CA1000 as an example, with a size of 104.9×148.8×45 (mm).
The front and rear of the main storage space are padded with sponge, and there is a built-in zippered mesh pocket, open inner pocket, and burglarproof drawstring.
The front zipper pocket can store keys, small change, bus cards, etc.
The rear pocket can provide a larger space after unzipped. Take a 550mL mineral water as an example.
Strengthened structure for better durability
There are stitched braided straps on the side to make the shape of the entire backpack more stable, and the bottom is strengthened, and even applied cowhide leather for the base.
Specification
Model: C2023
Material: 1680D double-strand weave waterproof nylon
Lining: 150D polyester Bottom
Bottom: Black cowhide leather
Zipper: YKK metal slider + ddHiFi drawstring
Color: Dark Blue
Weight: About 390g
Outer dimensions: 200×140×85(mm)
If you are interested in getting one, please check with local sales agent for its availability. If there is no sales agent in your local market, just grab one from DD Aliexpress store at: >> Click here