【New Release】The TypeC to 2.5/4.4mm Balanced DAC & Amplifier TC44B (Cheese) Available Now!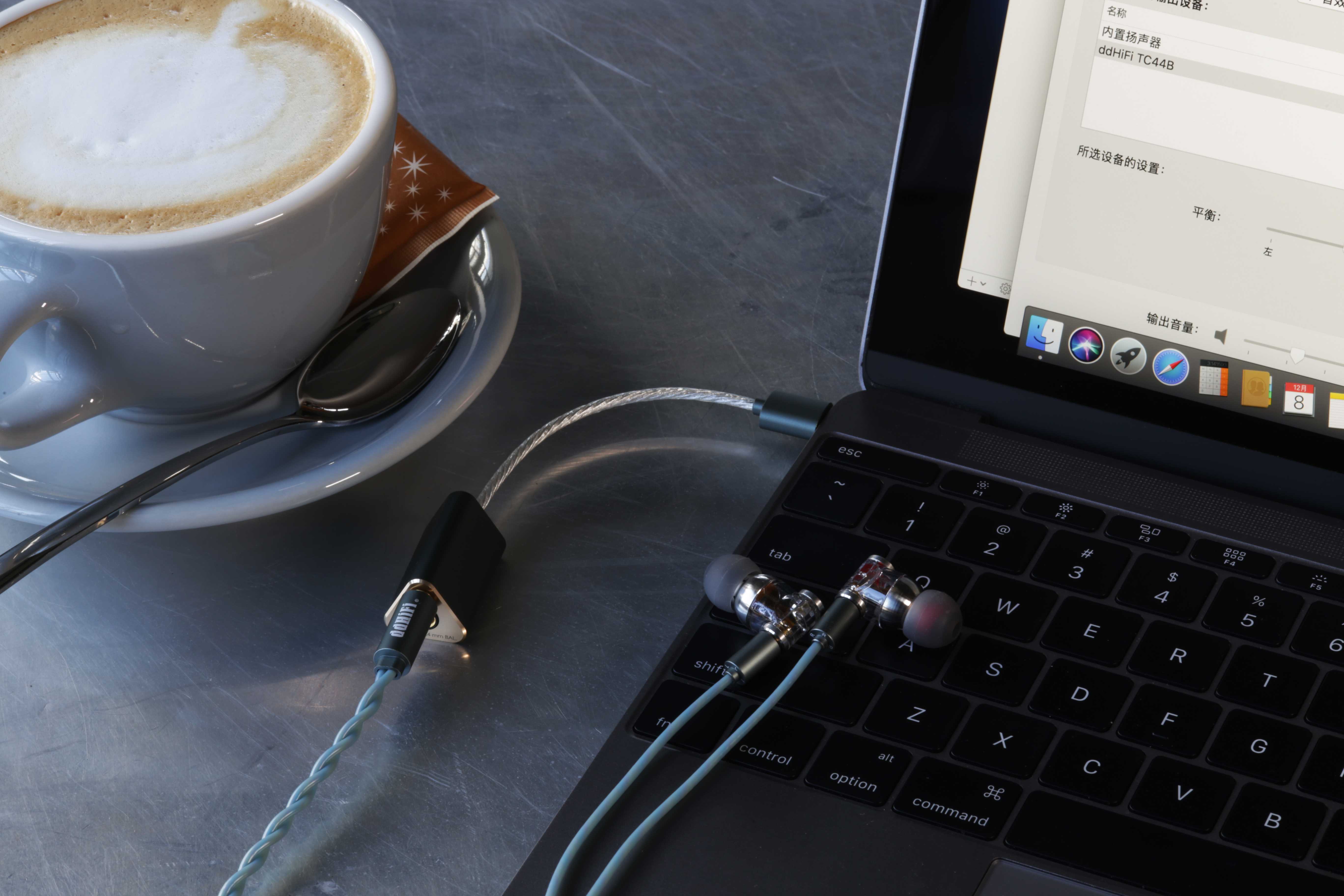 Your Matcha Cheese is ready, welcome to have a taste. :)
2.5mm or 4.4mm? We want both!
The TC44B is designed with two balanced output ports and both the 2.5mm and 4.4mm are simply plug and play. The 4.4mm output port is grounded connected, so it's more suitable to use with balanced active speaker.
Double-sided symmetrical triangle
The TC44B looks like a triangle cheese that wrapped with matcha skin. One side is the headphone output ports, and the other side is the input cable.
There are more to discover!
The TC44B adopts dual DACs, which is able to boost high impedance headphones. We have also made optimization to its output power range, so as to get better sound quality when use with smartphone.
Use on your computer
For OS system, there is no need to install a separate driver; For Windows system, please download the driver via: >>Click here
When playing music on your computer, please select the audio output device 'ddHiFi TC44B'; When using ASIO output on Windows, please select the device 'BRAVO-HD'.
If you are interested in getting one, please check with local sales agent for its availability. If there is no sales agent in your local market, just grab one from DD Aliexpress store at: >> Click here
Best Regards,
Guangzhou DD Electronics Technology Co., Ltd.