Type-C to jack 3.5 adapter TC35



Enumeration and Reference of Applicable Equipment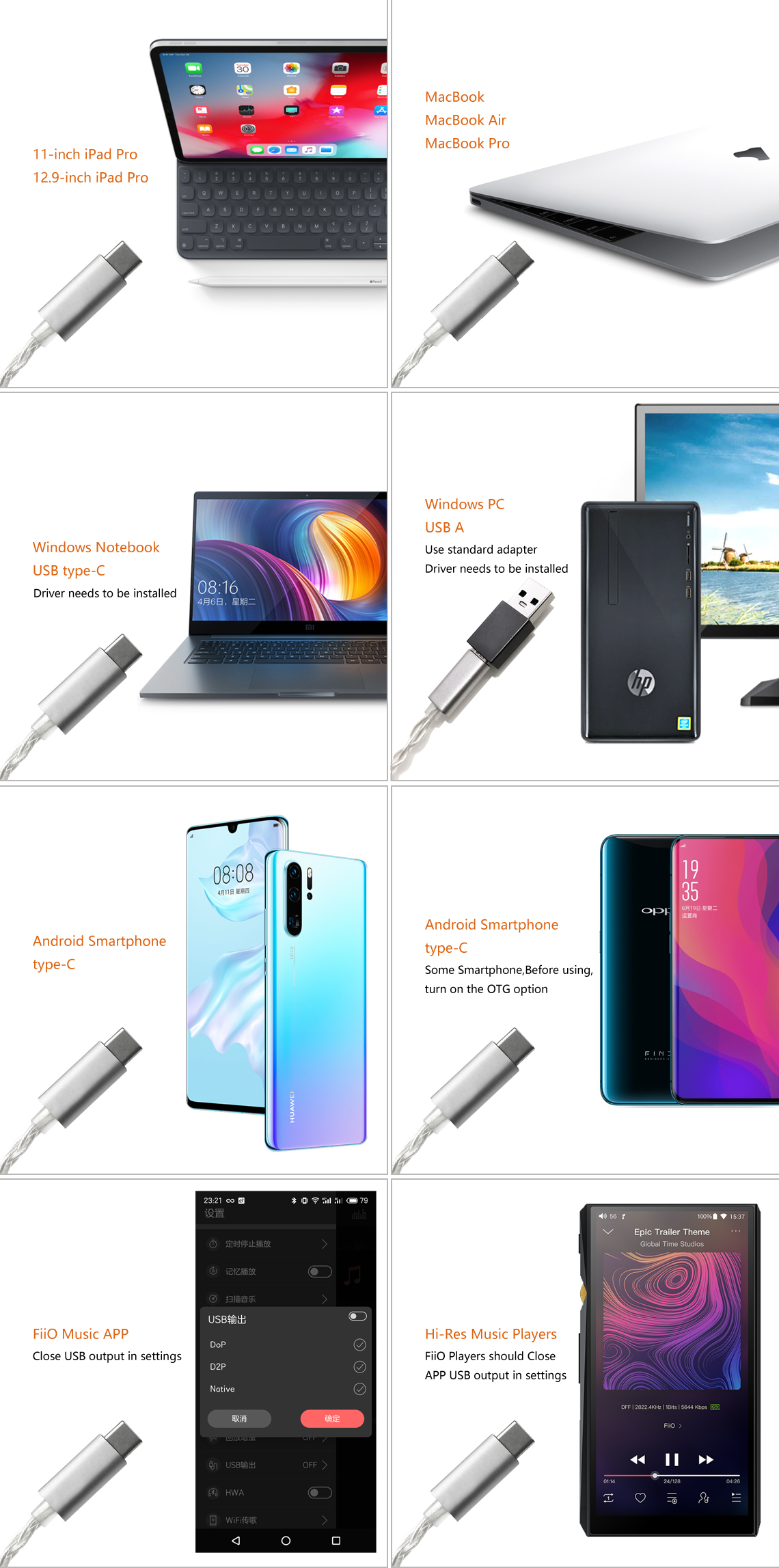 Windows Driver download:
https://www.ddhifi.com/filedownload/79569
Baidu:https://pan.baidu.com/s/14tPjsQvAenIJVPiR4FXmTA
Extraction code:de3q
Use Notes:

1. Insert type C interface for mobile phone use, to ensure that the mobile phone supports USB output audio, generally no headphone holes are supported by mobile phones.

2. Used as a USB decoder with adapter or directly inserted into computer, Windows system needs to install driver. Apple OS doesn't need a driver.

3. If the mobile phone is some models of oppo, vivo and one plus brand, if the wires are not recognized as headphones after insertion, it is necessary to find OTG switch in the settings and turn it on for reuse.

4. If you use FiiO Player, or FiiO Music APP, you need to first find the USB output in the settings of APP, and then turn this function off.

5. Transfer wiring supports the full-line control function of some equipment and must be CTIA standard. For example, Xiaomi、Huawei、Apple Macbook, iPad pro and so on, some devices only support playback pause or volume addition and subtraction functions, because the protocol standards of the mobile phone itself are inconsistent, which is a normal phenomenon, this product can not be compatible with all mobile phones or devices'line control functions.

6. Supporting part of the mobile phone to connect the wire-controlled headset with mic to make telephone calls. And must be CTIA standard wire-controlled headphones.